Good Friday Appeal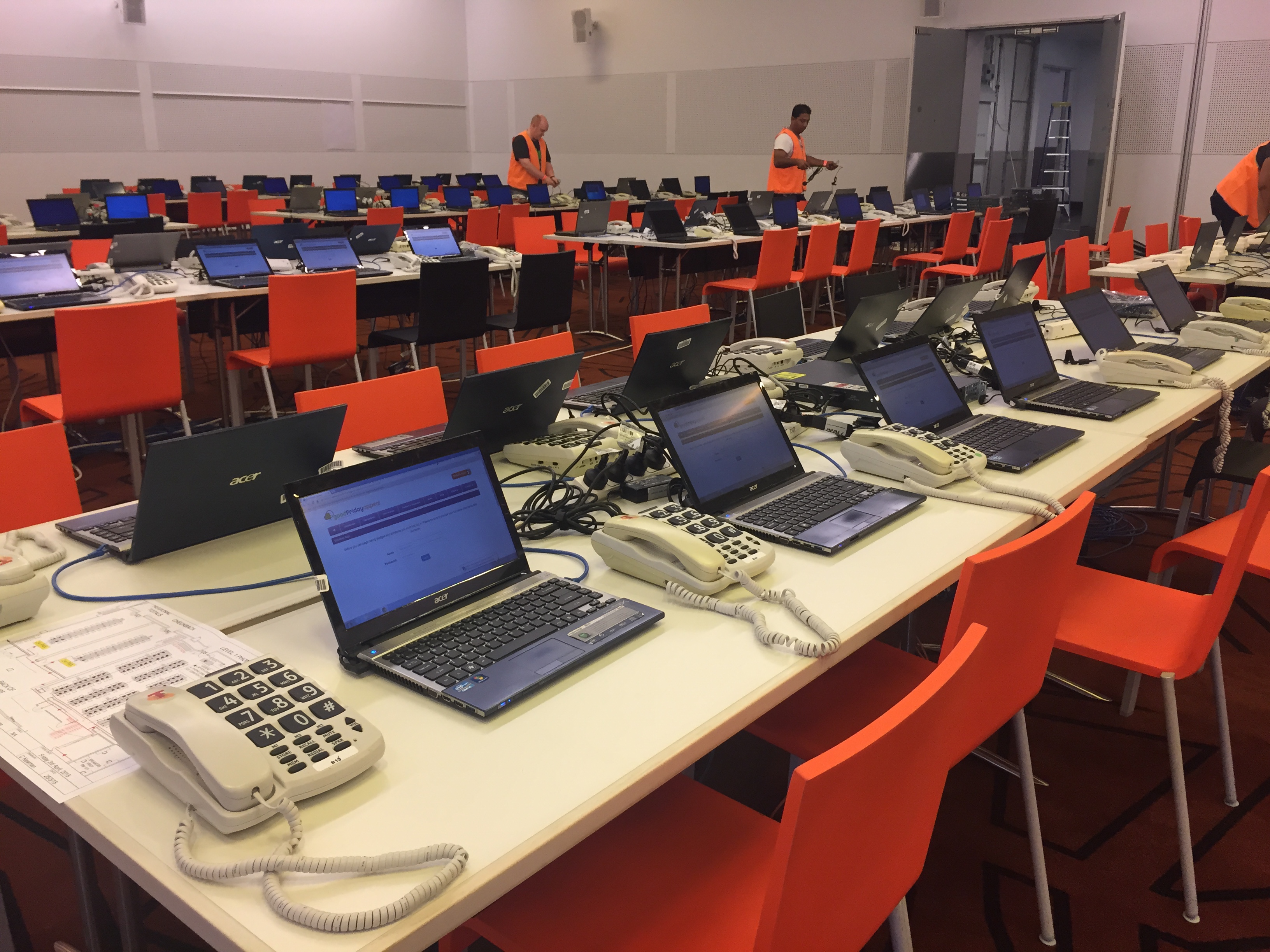 T
he Good Friday Appeal is synonymous with all Victorians. For over 85 years the appeal has raised money to support the Royal Children's Hospital each Easter. Currently the appeal is held at the Melbourne Convention and Exhibition Centre (MCEC) with two donation processing areas.
Nick has assisted on a pro bono basis since 2011 and was instrumental in converting the manual processing of donations to electronic means using laptops set up for the event. The initial request had an 8 week timeline to design a solution, track laptops from a supplier and set up and manage them for the event. This was successfully achieved and the following year more laptops were utilised.
Since 2011 the laptop numbers have grown from 120 to over 300 this year. Each year we worked in conjunction with Telstra to deliver the solution that allowed donations to be processed all day and night and 100% uptime for the event. As the appeal grows larger and larger each year we can now scale the solution to suit.
To donate or find out more about the appeal please see: www.goodfridayappeal.com.au
Back